Why Event Planning is the Toughest Job in the World
Event planning is a stressful job and we mean STRESSFUL. A recent study from the U.S recruitment site CareerCast agrees, placing 'event co-ordinator' as the fifth most stressful job behind the likes of fire-fighter and being a soldier.
We all know about the rewards of being an event professional and, yes they're why we're still here, but this is our chance to get some things off our chests and let the world know what we go through. It's about sharing those worries that keep us up at night, that mean we need yoga and personal training sessions just to stay sane.
Here are just some of the challenges we face and the reasons why our job is one of the toughest going:
Organisation
As an event planner, your organisational skills have to be out of this world. At any one time you will be working on several projects, all of which are operating on different leadtimes. You will be dealing with short terms goals as well as executing long-term plans (six months / a year ahead) and that's without mentioning all of the individual elements and people associated with every one of these events that you have to manage. You need to keep track of so much information that you spend most of the time feeling like your head might explode.
Multitasking
Despite your superhuman organisational skills, you're still going to find yourself juggling various tasks all day every day. What makes things even harder is that you have to be able to focus and execute each task to a high standard without ever dropping the ball. You might be live-tweeting from one event whilst finalising catering for next week's conference and all the while your inbox just grows and grows.
Attention to Detail
The devil is in the detail, which makes event planning pretty darn devilish. In our jobs, it's all about the details – dates, times, venue specs, sponsorship, marketing, technical requirements, catering and an ever-expanding list of contact details for sponsors, exhibitors, speakers, colleagues and attendees. The success of any event comes down to your ability to plan down to the smallest level of detail and make sure they are well executed.
Time Management and Deadlines
It goes without saying that you are super-organised: you squeeze every minute for all its worth in order to get the job done. Event planning involves a constant onslaught of time-sensitive deadlines that you have to meet. What makes it even harder is that many of the hold-ups and delays that plague an event are out of your control. You can expect early mornings, late nights and missed lunch breaks.
And we haven't even mentioned those fretful nights, worrying about if the event will be a success and go to plan. And the endless cycle of parties, free booze and delicious nibbles that may seem like the dream on the face of it but takes its toll soon enough.
Tight Budgets
Purse strings are tighter than ever, but expectations are higher than ever before – this means that you have to manage a budget like a ninja and do more for less.
"Ok, so you want it bigger and better and with more wow factor, but the budget is less than last year and half of the year before? Cool, let's see what we can do…"
With revenue targets firmly in place, the pressure to do better than the previous year with less money increases. You are forced to fight for every pound across all areas from vendors to venues, entertainment to marketing and call in more favours than ever before. As well as this, you have to be increasingly creative to think of ways of making the money go further and realise your vision for an amazing event.
Attendance
With more and more events on offer, busier schedules thanks to commitments left right and centre, and the constant lure of Netflix, PJs and a bottle of something, it is hard to get people to attend an event. Yet this is our job.
The success of any event relies on us securing sufficient numbers of attendees to breakeven. With people leaving it later and later to register for events, it makes it super stressful pulling out all the stops to raise awareness and get people to commit in an increasingly competitive landscape.
Venue Selection
Finding the right venue, on the right date, in the right location can be SO HARD. If you want to avoid holding your event in Bates Motel or in the backroom of your local boozer, then you are going to face challenges. Popular venues are expensive and get booked up quickly. Venue finders are unreliable and time-consuming. Some venues, despite claiming otherwise, just aren't equipped to host professional events. You find yourself turning to your little (and we mean little) black book of affordable venues with amazing facilities and hoping for the best.
PR and Marketing
We're all part-time marketing gurus too! Being able to use all of the latest marketing platforms and tools available to promote an event is an essential part of our jobs.
We spin stories to media outlets, write jaw-droppingly good press releases and make friends and influence people across all the latest and greatest social media channels.
Finding the time to chat to people on the Facebook event page while maintaining a gorgeously themed Instagram feed is tough. You also need to generate those all important endorsements and word-of-mouth recommendations.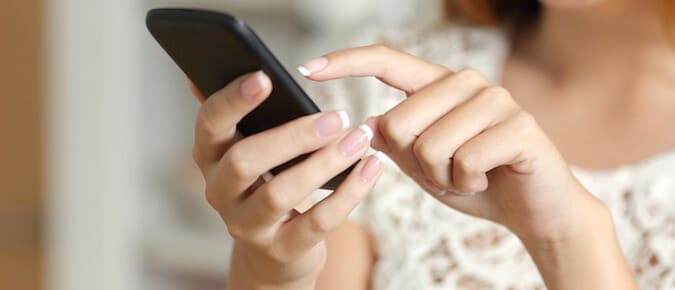 Event Technology
With the boom in event technology, we now moonlight as tech wizards – another feather to add to our increasingly feathery cap!
Mastering the latest and greatest event apps, analytic platforms and beacon technology is one thing, dealing with glitches on the day of a big event is another. Live web streaming, mobile apps, registration and ticketing platforms , twitter walls, microphones, gamification – that's a lot to master and a lot to go wrong.
Read our guide to Event Technology to help ease the pressure.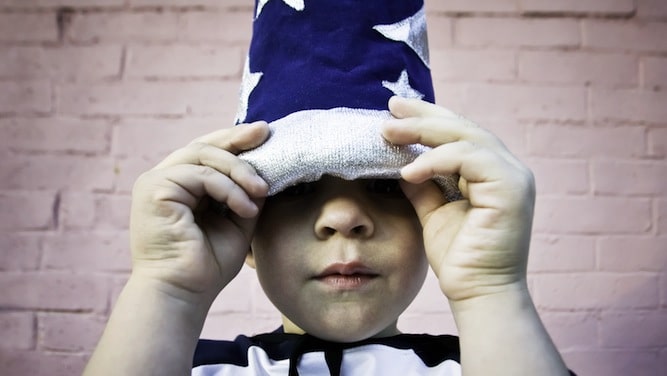 Communications & Being a People Person
As an event planner, you will need to deal constantly with numerous different people: everyone from vendors to venues, clients to caterers. And here's the snag – you even have to deal with the people that you don't actually want to deal with at all, remaining professional and sociable at all times. Event planning requires exemplary communication skills (across all media) and you to adapt to different personalities, even when they clash with your own. Having patience, listening skills and a likeable personality are a must. Remember your clients will buy into you as a person as much as the credentials you bring and services you deliver.
20 Bedford Way – Making Your Life Easier
So, we think you'll agree that event planning is a stressful job. With that in mind, our events team are here to make your job easier. Here's how:
Venue – 20 Bedford Way is a memorable and iconic building that will have a real impact on attendees. It's located in the heart of Bloomsbury in central London so it's super easy to get to from all over the country.
Value for Money – Our Logan Hall theatre seats 920 people and is very affordable – call us for details.
Latest A/V – 20 Bedford Way benefits from all the latest equipment and a dedicated A/V technician to make your event run smoothly included in the cost.
Experienced team – Our team have decades of experience in event planning and are here to help.
Contact Us Today
Phone – (0)20 7612 6143
Email – venuehire@ioe.ac.uk
Related Content
We take stress in our profession very seriously and created the Event Planner's Guide on How to Deal with Stress  to address the issue head-on.
Inspiration Event Planning Quotes
Are you Event Manager Material? – from Event Manager Blog
Successful Traits of an Event Planner – from Planning Pod Article
Planning an event and unsure if you've got everything covered? Read our common event mistakes guide to make the planning process a little easier.
Header Image – A Steep Climb, Kosciusko Drift from Tyrrell Photographic Collection, Powerhouse Museum via Flickr